Recently I took the 3V0-624 exam (a.k.a. VMware Certified Advanced Professional 6.5 – Data Center Virtualization Design Exam) and I failed (266/500).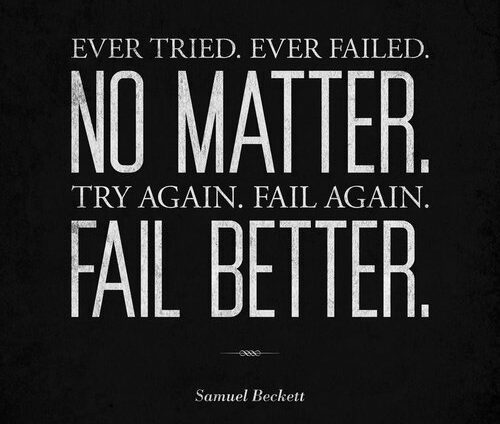 I took it on September, 4th (a month and a half ago) and as I was on holiday and now preparing things for VMworld Europe I won't be able to study after the event.
I recognize, I study a bit in a rush. In just one month for someone who is daily tasks aren't about architecture, it can be hard (or not). In my case, this rush was influenced due to leaving on vacation for more than 2 weeks. Then, I decided to give it a try before leaving but, the outcome wasn't what someone would like!
Let me share my experience in the exam, some thoughts, resources, and notes that maybe can help you.
Know yourself
What I want to say in this section is knowing your limitations and experience against the exam. I am not going to do a comparison against the blueprint right now but, check the blueprint and be honest to yourself.
This exam is called «Design» and that means having a broad knowledge on many areas (like networking, storage, computing, hardware, etc.), a different mindset than an engineer (the famous «holistic» view that architects have).
So, basically, check all the sections in the blueprint and match them against your knowledge. Are there too many gaps? Then, you probably need more experience and a lot of time to study (or both) but definitely, the experience becomes very handy for this exam.
(I recommend you to check the blueprint from the VCAP6-DCV Design which is quite better than the 6.5 version (in fact, it has the resources split into sections instead of giving you a list of 50+ resources like in the 6.5 version).
I am not an architect but I did some projects from the scratch (small ones) and participated in others that were normal (I don't want to say big because it is subjective) as a technical reference so, I had some of the knowledge regarding how to approach a project
Expect to gather the requirements, find «RRAC» (Requirements, Risks, Assumptions and Constraints) and also I had knowledge in DC architecture, vSphere (obviously) and other products from VMware (this is a VMware exam so don't expect another thing!).
Study Resources
There are many resources that you can find on the internet:
Blog posts:
The books I read:
VCAP5-DCD guide

IT Architect: Foundation in the Art of Infrastructure Design: A Practical Guide for IT Architects

VMware vSphere Design 2nd Edition
Obviously I reviewed all the technical papers from the blueprint and you should too (at least check if you understand the main concept).
The exam
As the official webpage states, there are 60 questions and you have 135 minutes (2 hours and 15 minutes) to complete the exam. This is plenty of time for anyone I think.
I read other experiences and almost anyone had a lot of time left in the clock before finishing the exam. When I took it, I reviewed the questions and there were almost 30 minutes.
Questions can be large so, maybe you want to read it a couple of times or even when you're answering it.
The format of the exam is multiple-choice, matching and drag and drop. That means that all questions won't have a single choice solution.
            <p>
              <span style="font-family: Nunito; font-size: 16px;">Even I had time to finish the exam without looking at the clock too much, I failed with a score of 266 (passing score is 300 like many other VMware exams). That means that I need to review which were my weakest points, resolve my doubts and catch up with all I studied a couple of months ago.</span>
            </p>
          </div>
        </div>
      </div>
    </div>
  </div>
</div>

Notes



As far as I know, this exam goes until ESXi 6.5 U1 (which is the latest release before the blueprint came out).
Review dependencies between all products and features within vSphere (especially the ones related to the RAMPS concept).
The conceptual, logical and physical design concepts must be mastered.
Review limitations on each feature (HA, DRS, FT, etc.) or product (vSAN, SRM, etc.).
The vBrownbag videos and books like the «VCAP5-DCD guide» can be very helpful even though are «older». About books. the «vSphere Design 2nd edition» along with the «IT Architect series: Foundation in the art of infrastructure design» will give you a general vision of all concepts that an architect must know.
Check the blueprint from the VCAP6-DCV Design as the objectives are the same as the 6.5 version but better explained and with references on each section.
So, that's all I wanted to say and I hope that even I didn't pass in this first attempt, it can help other people willing to take it in the future.
Sometimes you have to fail better before succeed.