I am going to start talking about the exam VCP6-DCV from VMware. The main resource you should use is the VMware site: http://bit.ly/1PLshWR
There you can check a path to achieve VCP6-DCV (there is a newer version VCP6.5-DCV). I took path 1, as I wasn't certified.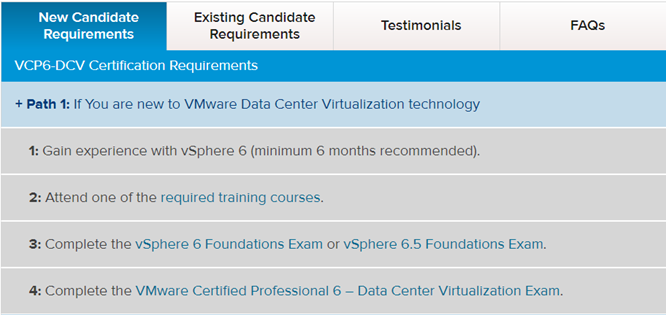 Later, I took one official training course, VMware vSphere: Install, Configure, Manage [V6].
Next, I passed the vSphere 6 Foundations Exam (2V0-620) months ago and finally I did VMware Certified Professional 6 – Data Center Virtualization Exam (2V0-621).
And finally, last week I passed!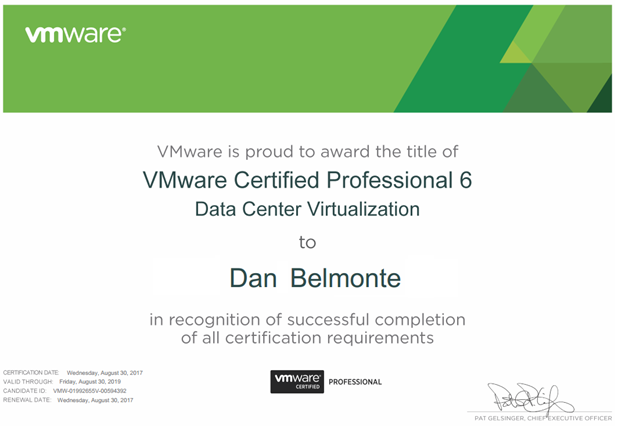 The first exam is an introduction of VMware and I didn't find it difficult. The second one is more difficult and there is a lot of content to study..
Here you have a list of the resources I used for VCP6-DCV (2V0-621):
Paid resources:
You can use the free trial period and try to study as faster as you can.
Free resources:
But, In fact, what really helped me was to do the Hands-on-Lab (HOLs) and test things in my own lab (create your own ESXi hosts, vCenter, create a cluster, test DRS, HA, FT and so on).
And well, that's all!